Kemira is a global leader in sustainable chemical solutions for water intensive industries. Growing environmental and social awareness is a significant growth driver for Kemira's business: more efficient use of natural resources, a growing circular economy focus on biodegradable and recyclable products, tightening environmental regulation as well as climate change mitigation all drive demand for Kemira's products. In 2021,  54% of Kemira's revenue was generated from products that improve customer resource-efficiency.
How do our products make the world a better place?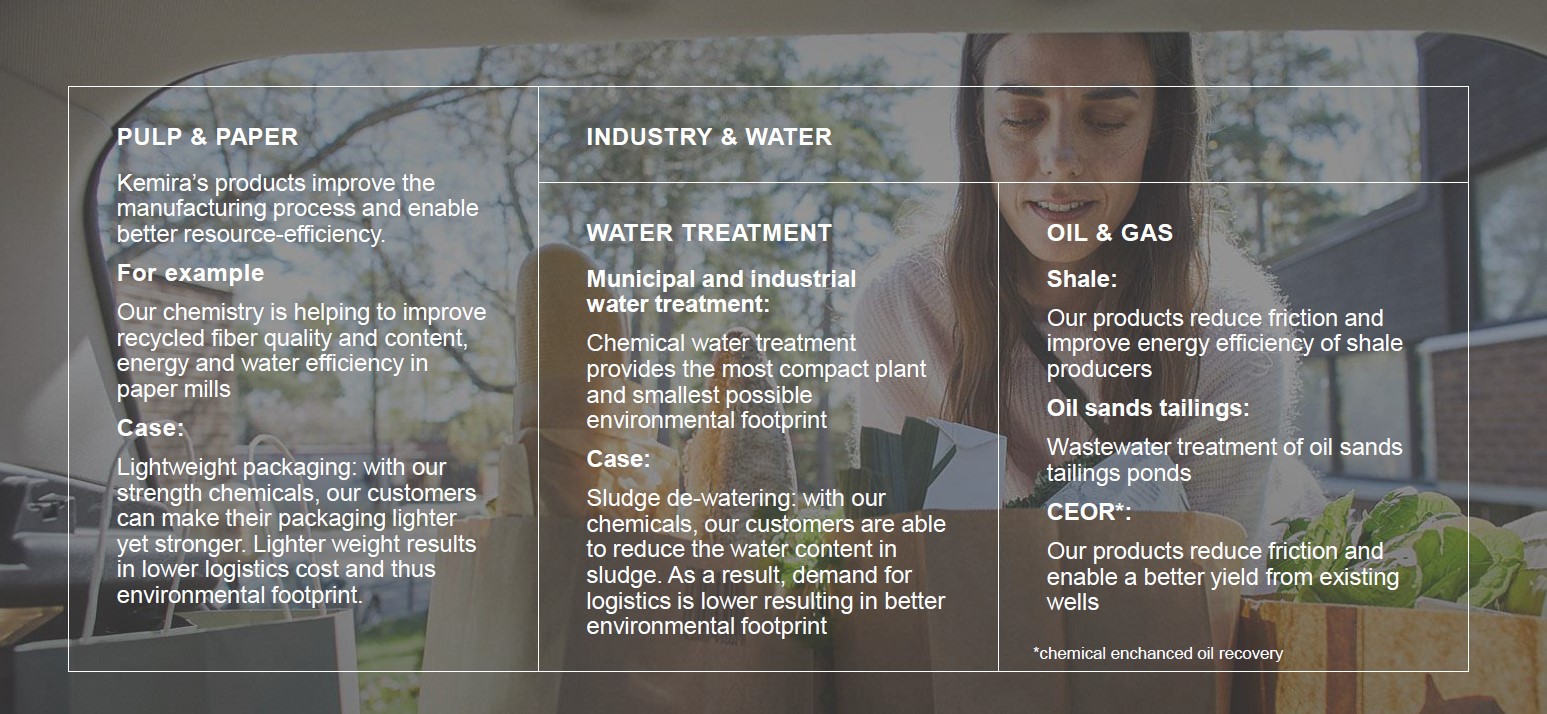 Sustainability KPIs
Kemira updated its sustainability targets in 2021 and identified five themes as sustainability focus areas: safety, people, water, circularity and climate.

You can find more information on the five key themes on Kemira's sustainability pages.
From United Nations Sustainable Development Goals (SDG), Clean Water and Sanitation (SDG 6), Decent Work and Economic Growth (SDG8), Responsible consumption and production (SDG12) and Climate action (SDG 13) are the most relevant to Kemira.