Strengthening the foundation and improving profitability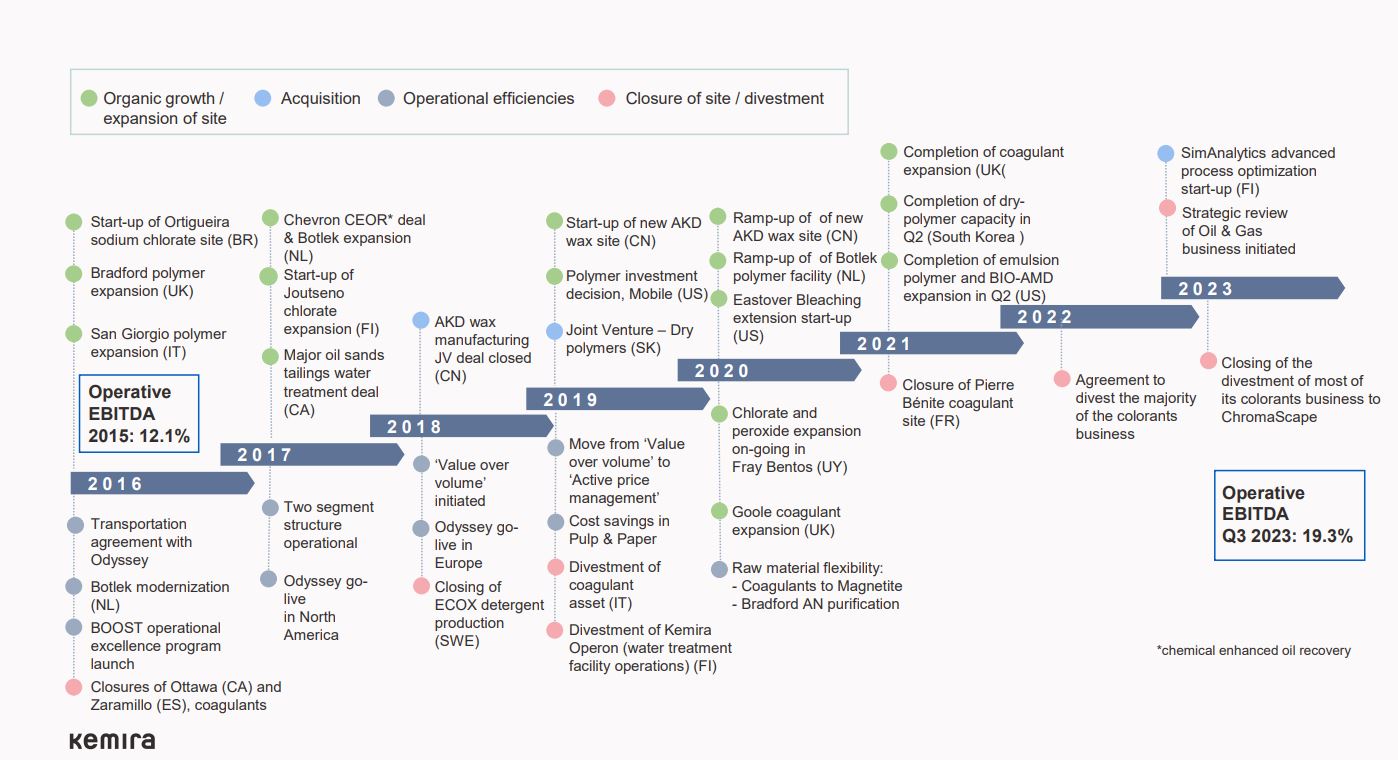 Increasing focus on growth
After several years of focusing on profitability improvement, Kemira is placing stronger emphasis on profitable growth. Growth is increasingly expected to come from water treatment applications (organically or inorganically) as well as from renewable solutions.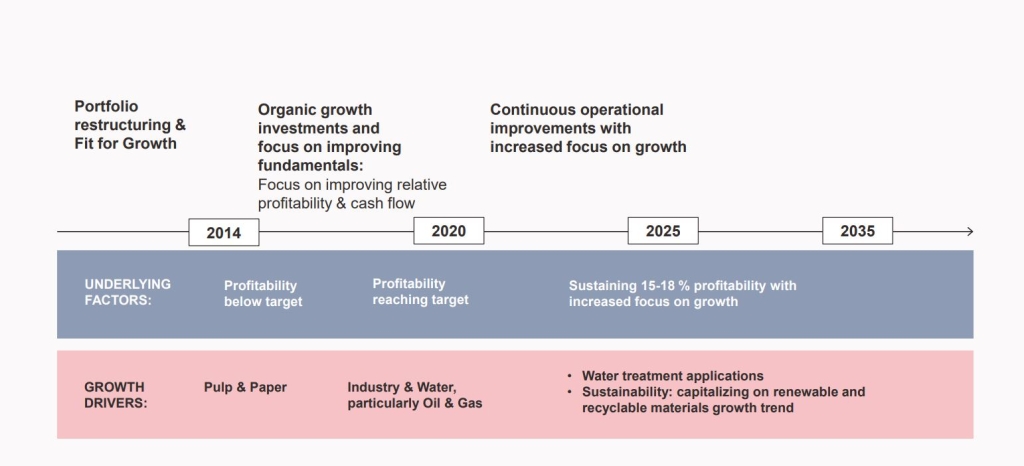 Sustainability and renewable solutions playing an increasingly important role for Kemira's future growth
Kemira aims to expand its renewable solutions portfolio clearly to reach EUR 500 million in revenue by the end of 2030. Several partnerships have been announced, one with Danimer to develop renewable barrier coatings applications and one with International Flavors and Fragrances to commercialize their sugar-based raw material for Kemira's end-market applications.