Compared to Spain's extremely dry, hot summers in recent years, it was rather wet in Spain the past few months. For example, the average rainfall in August was 27mm, which was about 17% more than normal August levels (AMET). This will not last for long. Drier skies are ahead for better or worse.
Climate change: a challenge to Spain's water supply
If anyone in Spain doubts climate change because of this past summer's weather, they are mistaken. It was just a short breather. Temperatures are still on the rise and extreme weather events, like drought, will continue. So far, 2020 is the warmest year on record across Europe. From January to August, the temperatures were about 2.08 degrees above average. That means that 2020 has been even warmer than 2018, a scorcher of a year that made records at the time.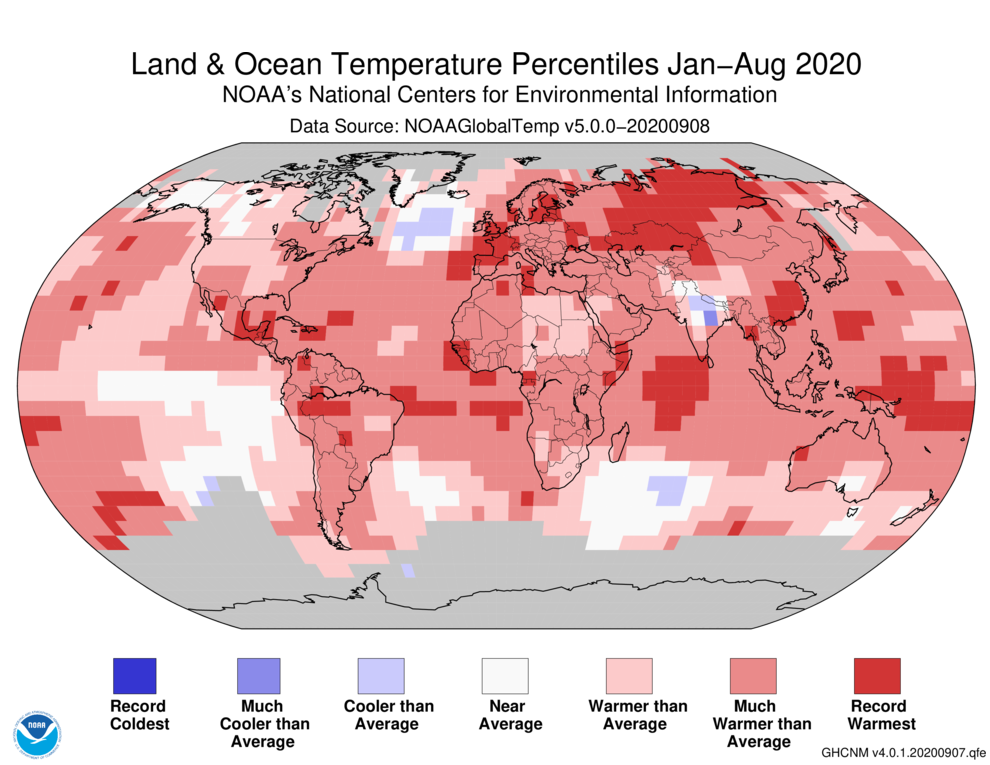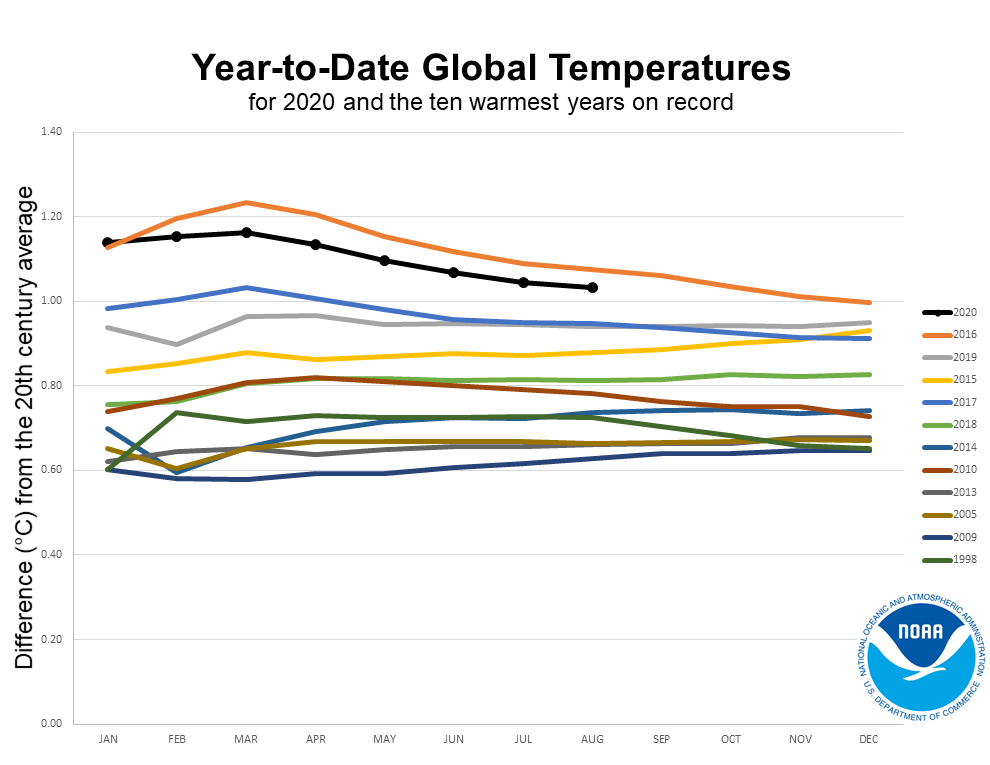 Many Spaniards seem to be well aware of this climate trend. According to an international survey commissioned by Kemira, 83% of Spaniards said that they see droughts as one of the greatest threats to their country's water resources.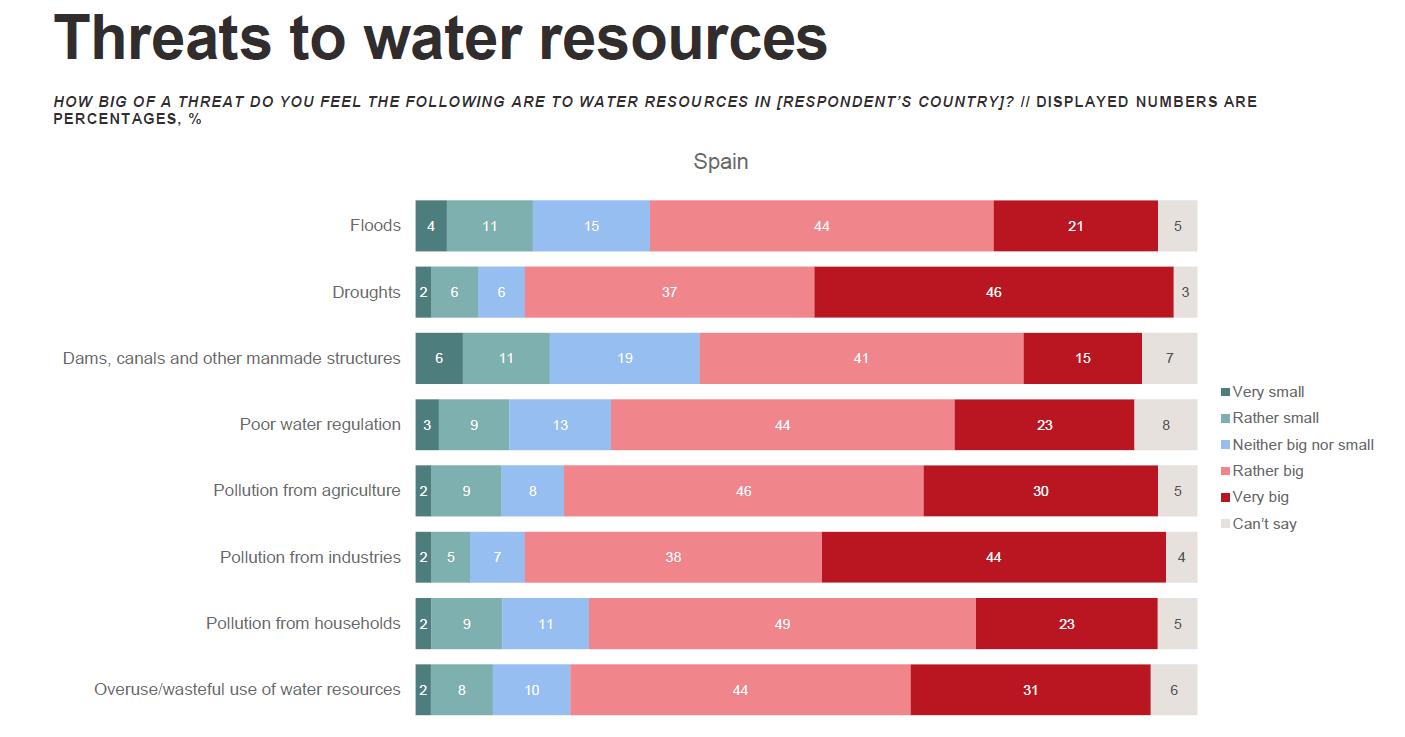 Spanish agriculture is hit hard by droughts
Droughts are not new in Spain. The Iberian Peninsula has suffered from recurring droughts for many decades. However, the continuous rise in temperature and longer droughts brought on by climate change are expected to have a far-reaching impact, particularly for the water supply and some sectors of the economy like the Spanish agriculture. In 2019, the Spanish association La Unión de Uniones de Agricultores y Ganaderos reported drought-related losses of EUR 1.5 billion.
Kemira's survey found that the Spanish public considers agricultural land one of the country's most important natural resources, ahead of clean water and air. Indeed, agriculture is an important pillar of the Spanish economy.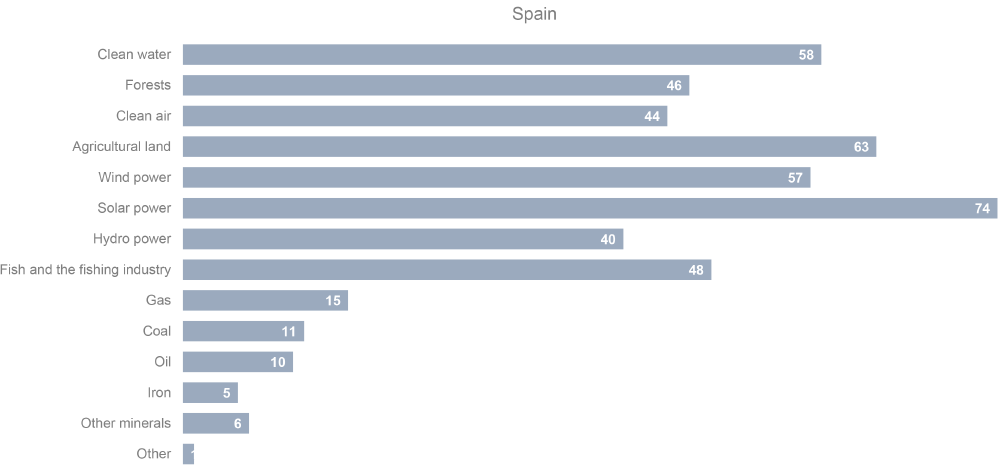 The largest and most productive agricultural areas in central Spain and along some of its coastal regions have already relied on artificial irrigation for decades. Too often, they have over-exploited scarce groundwater reserves. Some farmers have even turned to theft – they are abstracting ground water reserves illegally.
A conflict is inevitable. But what alternatives are there? And what will they cost?
Water reuse: cost-competitive and sustainable
Spaniards seem particularly concerned about the cost of everyday life. Eighty-one percent are worried about the cost of living. That's higher than what people in Finland, the UK, Germany and the US report.
It might be unwelcome news for the Spanish taxpayers that expensive, ambitious water transfer projects or numerous desalination plants along the coast are the only structural solutions to the water problem.
The good news is that one cheaper alternative is already available today: water reuse.
Water reuse means the use of purified water from municipal sewage treatment plants for different purposes. Agricultural irrigation is one example. This alternative water resource is already being used in many places in Spain. But the capacity limits have not yet been reached — not by a long shot. There is enormous potential to scale up water reuse for agricultural applications in Spain, by far the greatest in Europe.
"Kemira supports the reuse of water in Spain and Europe. Our solutions play an important role in safe wastewater treatment and ensure the elimination of pathogens and other water contaminants. We want to work together with the Spanish health and water authorities to ensure a sustainable and safe supply of water for generations to come. We encourage all European countries, including Spain, to consider how water reuse can play a role in their climate adaption strategies," says Casimiro da Silva, Commercial Director at Kemira.
To learn more about KEMIRA's international water consumer survey (in Spanish), please click here.